Top-Quality Crown Molding in Raleigh, NC: Elevate Your Home's Aesthetics

LET CROWN MOLDING EXPERTS
add character and value to your home or business!
BEST CROWN MOLDING: RALEIGH, NC: CONTACT THE EXPERTS!
Crown Molding Experts is the first and only business in Raleigh, Cary, Durham, and surrounding areas that specializes in offering Crown Molding Installation to homeowners and businesses. This business was started to give the existing homeowner the opportunity to deal directly with the source by cutting out the middleman or general contractor, which in turn saves you money!
FAMILY-OWNED CROWN MOLDING COMPANY
We are a local family-owned and operated, Christian-inspired business with over 20 years of experience with traditional and custom interior trim applications. We offer custom craftsmanship and consultation for traditional, contemporary, and unique trims.
Crown Molding Experts installs all jobs and uses no sub-contractors! We work directly with the homeowner and/or contractor to guide them through the entire design phase and installation of their project. If you're building a new home or just adding trim in an existing home, we have you covered! We look forward to the opportunity to work with you and appreciate your business.
BENEFITS OF CROWN MOLDING HIDES IMPERFECTIONS
Older homes can shift over time, and we're often left with unwelcome blemishes or tiny cracks forming in the corners. Crown molding is the perfect cover-up for these imperfections because it's installed right where the wall and ceiling meet. Your room will not only look 100 times better, but it also adds an element of design.
VISUALLY PLEASING
Crown molding is a great design element that adds a visual flare, making your room more appealing and inviting. Crown molding provides enhancements to your space, and you'll find that you'll want to spend more time there. Choose a crown molding design that fits your décor to create a parallel look throughout your home.
INCREASES THE VALUE OF YOUR HOME
Not only does crown molding give your home a more distinguished look, but it also increases your home's overall value. The more visual appeal that a home has, the more likely there will be a bidding war to purchase it. This desirability will create greater profit down the road if you ever need to sell your home.
A VARIETY OF DESIGN OPTIONS
Crown molding comes in a wide variety of designs, allowing you to find the perfect style to go with the established look of your home. If you can't find a design you like to complement your style perfectly, it's best to go with a simple crown molding. A simplistic design has the ability to enhance your room without overpowering it.
WE OFFER COMPLETE SATISFACTION
Crown Molding Experts stand behind our services 100% and want nothing more than your complete satisfaction. We are crown molding installers that you can trust! Let the Experts professionally install your moldings!
Fully licensed and insured
Fast and efficient professional service
Top quality craftsmanship
Serving the "Triangle & surrounding areas"
Just simply fill out our estimate-request form and we will contact you to set up an on-site consultation to discuss your project and answer any questions you may have.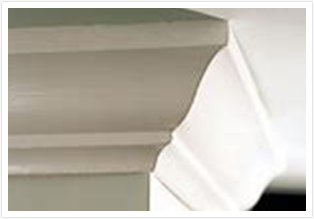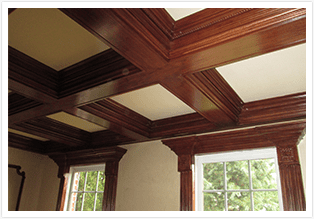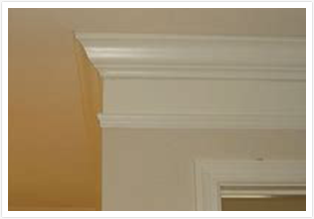 "If you are looking for quality work, then you have found the right person!
From the time we met David, he took a genuine interest in our visions and what we were trying to accomplish.
He drew plans to scale and collaborated with us until we were completely satisfied.
David was very meticulous in every detail and constantly asked for our feedback to ensure complete satisfaction.
Working with David felt like a partnership versus some other companies that just want to get the 'job done'.
We would highly recommend David because he truly cares!"
~ La-monte Chunn
"We used Crown Molding Experts to install crown molding throughout our new home. David did a fantastic job, and was responsive throughout the entire process. He was also able to incorporate a few of the more intricate pieces of the existing trim into the new design, and we could not be happier with the result."
~ Lee McCollum
"Mr. Todd was very professional, patient, easy going, excellent communication and great at what he does. We had crown molding (his touch, we trusted him) throughout our house, frames around a few windows and beams added to the living room area. He created a tray ceiling in the master bedroom that we love. Overall, we have been wowed at everything he did! We highly recommend this business."
~ Perrette Baugham